Why I leave my heart in other countries
Costa Rica, Take Three.
I'm leaving for Costa Rica on Saturday at 6 am. It will be my third trip.
This volcanic mountainous strip of Latin America, with multiple microclimates, is half the size of Virginia. I've swum in hot springs there–giant swimming pools of toasty water heated by the volcanic rock somewhere below my paddling feet. But that's not the draw. (Click here for "Why you should take a non-vacation vacation."–i.e. last year's trip.)
I still haven't seen either coast there, Caribbean or Pacific, even though they are both a few hours from the capital of San Jose. I don't speak Spanish, and I'm not particularly fond of rain forests. Yes, I've been to the rainforest—it's gorgeous—I've seen a couple waterfalls and dart frogs, a sloth, a lot of colorful birds, and those skittish monkeys. Last year, a large green iguana crossed my path.
But I'm not going for the rain forest or the beach.
We work in the real Costa Rica—the non-touristy part. Long van rides. Local produce, beans, and tortillas for lunch. Being amazed at the flavors and praying for my stomach. Always being aware of the nearest bathroom. Hand sanitizer. Hugging strangers. Nodding when you don't know what someone is saying. Walking. Playing cards till midnight, then crashing in your bed. Typical mission trip stuff.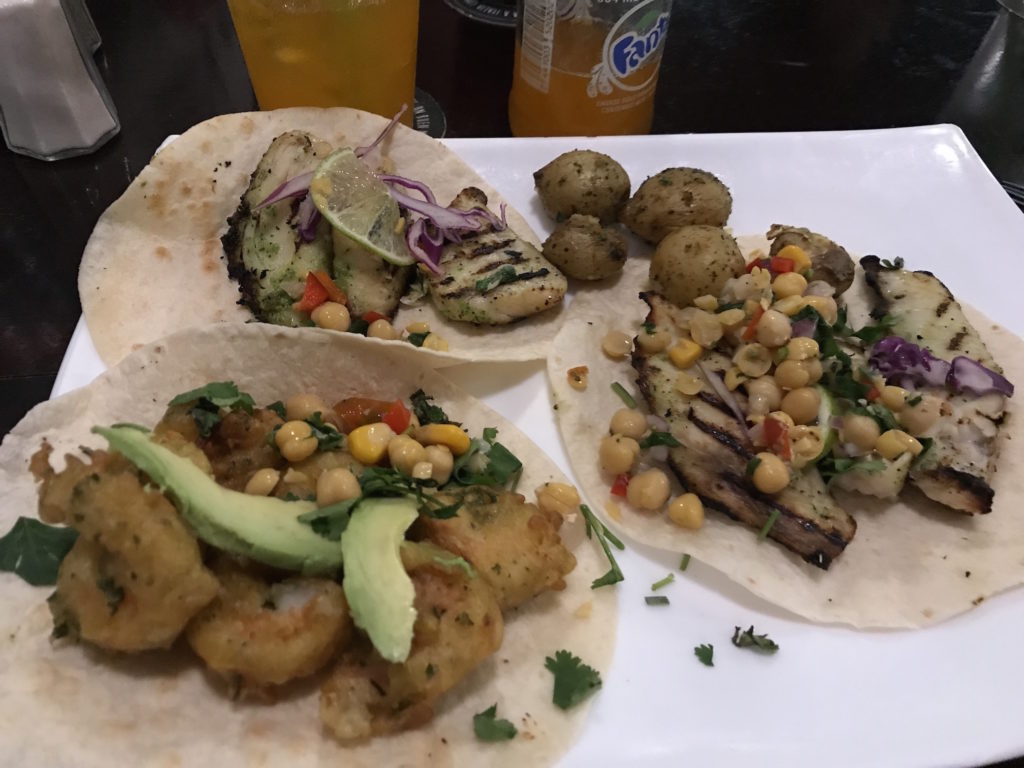 The van rides take forever, but everyone is talking, laughing, and watching culture through small glass windows: beat-up trucks, wagons, bicycles, and scooters going by in random fashion. Children in school uniforms waving. Chickens scurrying. Dogs rummaging. Villagers loitering. (Click here to read about a mission trip to a Bulgarian ghetto.)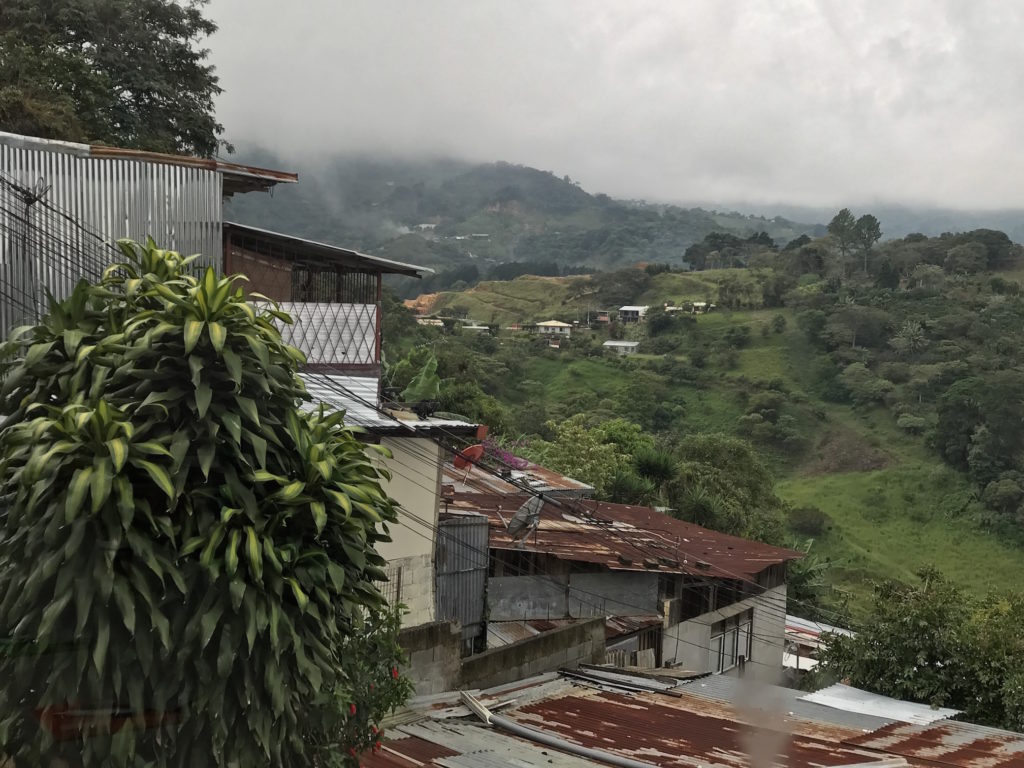 I can't wait to go back.
Costa Rica is the hub of Latin America—an epicenter for missionaries endeavoring to make the Latino countries prosper spiritually, emotionally, and physically. I've made friends there, and I miss them. I've worked with children and women there who are learning to heal from a less-than-idyllic life. (Click here to read "I'm not supposed to feel normal.")
I want to help them.
I've decided that small acts of kindness outweigh no acts of kindness.
Costa Rica is doing well by Latino standards—far better than what I've seen in Brazil, Mexico, or Cuba, and better than what other teams tell me about Haiti and Guatemala. There are sweet Costa Rican girls and women who are thankful we're coming. We're bringing gifts that show them how special they really are. We'll do teaching, crafts, and presentations that give them tools to protect themselves and encouragement to plan a life of education, self-support, and love. A life without domestic abuse. A life of power and security and faith.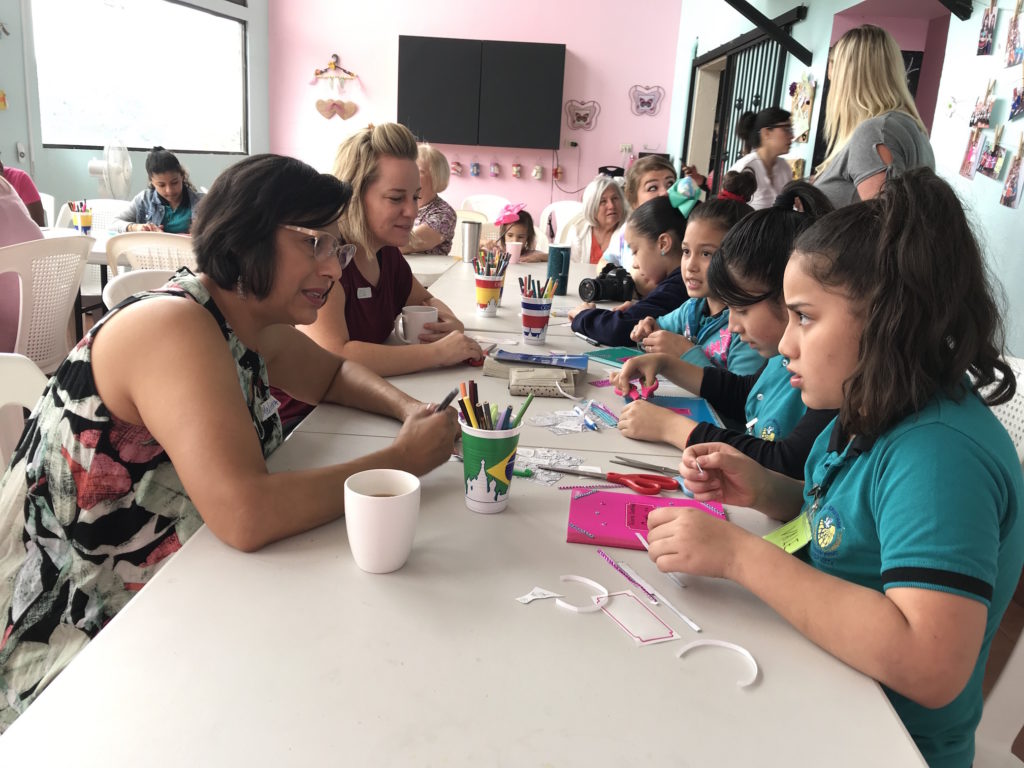 There's so much to keep me here at home. So many deadlines and to-do lists. But a little country is calling me to a week of serving others and forgetting my million little American priorities promising that my happiness depends on them. (Lying to me.)
I'll be busy and tired, emotionally and physically. But I'll be spiritually renewed. And I could use that right now. I could use an air-lift from the pressures that strangle me here. Costa Rica will remind me to hover over my life with a birds-eye view, where nothing is as critical as I think it is and the most important things in life don't cost time and money. (Click here to read "How compassion wrecks me.")
I'm going to Costa Rica to protect and recover my heart. Maybe that's why I left part of my heart there last year.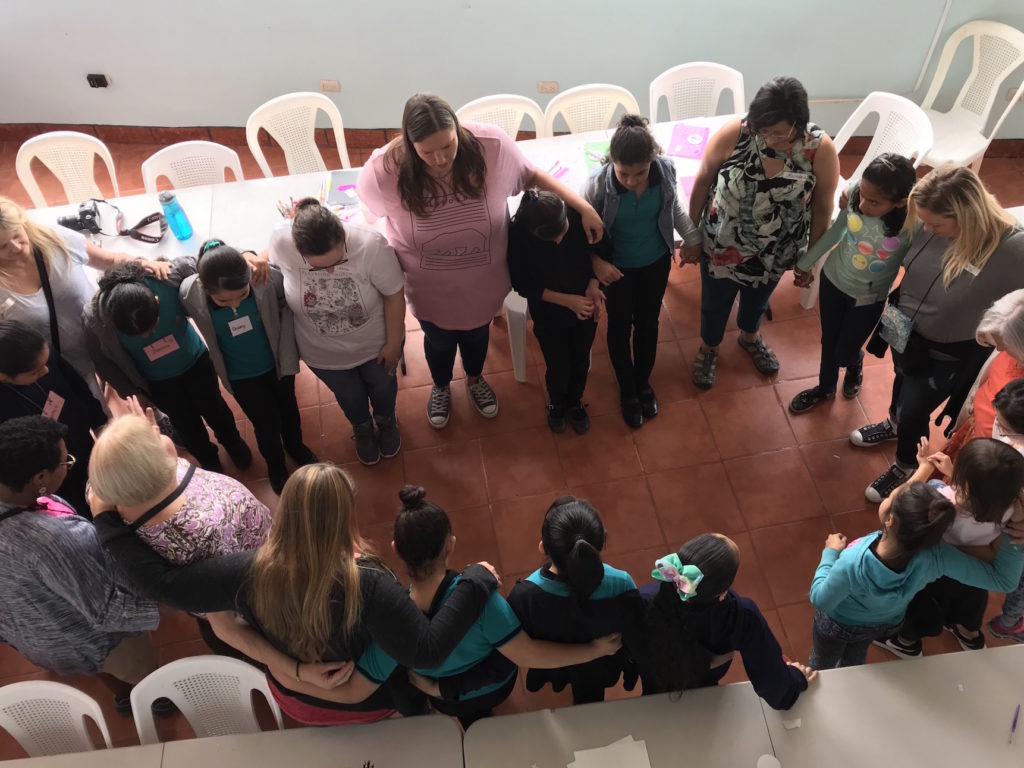 I'll be mostly unplugged next week, but I scheduled a blog in my absence. When I get back, I'll write about Costa Rica, I'm sure. And you'll see why I leave my heart in other countries. And maybe you'll want to do the same thing, too. (I highly recommend it.)