Soft molasses cookies: favorite fall recipe #4
My favorite fall recipe #4: soft molasses cookies. Yes, soft. Spicy-sweet magic.
If you've ever loved gingerbread men, ginger snaps, or gingerbread houses, you're getting close. But these cookies are way better. They have the zing of gingerbread but the sweetness of molasses and the texture of snickerdoodles. Instead of chowing down on a big gingerbread man and finding you can't finish the cookie–instead of biting off a ginger snap at the risk of losing a tooth–you could bake and devour one miraculous cookie.
No, I lie. You can't eat just one. These soft molasses cookies melt in your mouth. Speckled with granulated sugar and crackled with dark brown crevices, these round cookies taste amazing with vanilla or pumpkin ice cream or a tall glass of milk. You'll eat about six before you realize you need to pace yourself.
A friend gave me the recipe a few decades ago, entitled "Old Fashioned Molasses Cookies." (That's you, Marcia Van Dame.) I call them "Soft Molasses Cookies," because the texture elevates them above all other spicy cookies, and I've replaced the 3/4 shortening with more butter (so it's my recipe now, right??) In my opinion, more butter is always a good idea, and who buys Crisco anymore?
So here goes. This recipe makes a huge amount of cookies–about 7 dozen!–which is even too many for my house. Great news: the dough freezes well. I divide it up and pull out a section whenever I have a hankering for molasses. (Mostly September-January.)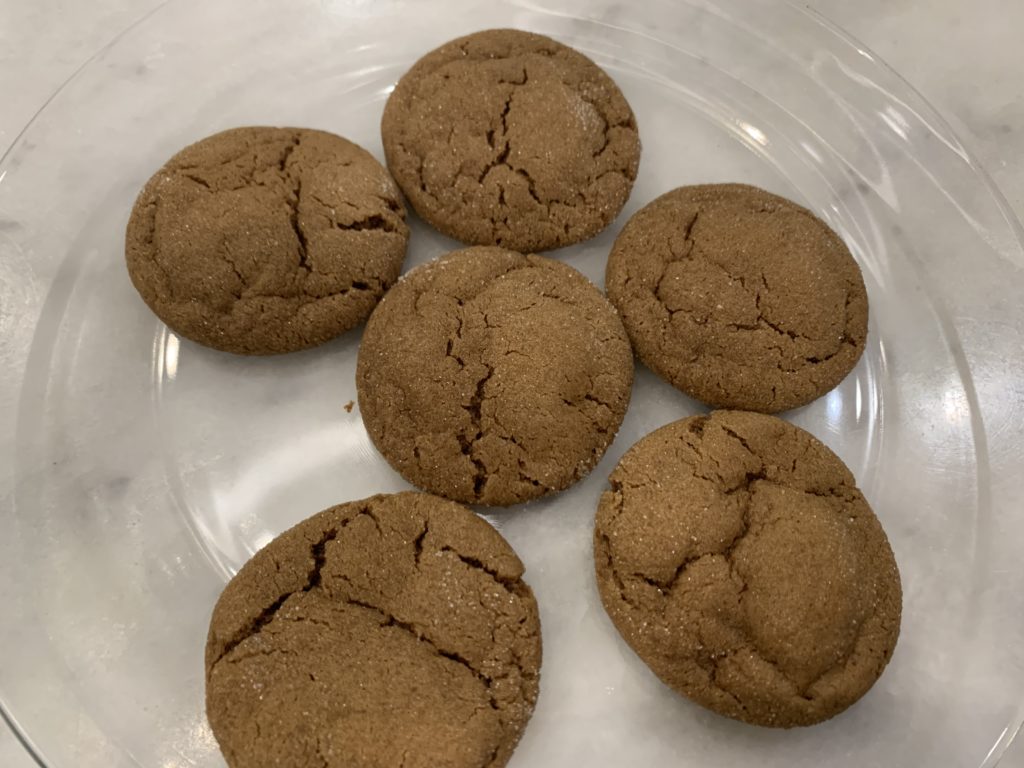 Soft Molasses Cookies
Cream together:
1 1/2 cups butter, softened
2 cups brown sugar
Add, beating until fluffy:
2 eggs
2 teaspoons vanilla
Blend in:
Add (the recipe says to sift together in a separate bowl and add to the mixing bowl, but usually, I just add the ingredients one at a time. Doesn't seem to make a difference.):
4 teaspoons baking soda
1 teaspoon salt
2 teaspoons cinnamon
1 teaspoon ginger
1/4 teaspoon ground cloves
5 cups flour (add gradually a cup at a time, mixing on low, or you will have a dust cloud around your head; the batter will be to the top of your mixing bowl)
Chill batter for 1-2 hours. Often, I let it sit overnight in the fridge. It can sit in the fridge for a day or two until you use it. The dough will be very sticky at first (which is why you chill it). Make 1-inch balls and roll in granulated sugar until coated all over. Place on ungreased baking sheets. Bake at 350 for 10-12 minutes. DO NOT OVER-BAKE. Cookies bake quickly during the last minute or two. If you like your cookies to taste doughy, pull them out at 10 minutes. If you want the soft but not doughy, pull them out at 11. If you want them crispy around the edges and just starting to get crispy across the top, pull them out at 12. If you forget about them, you'll have Ginger Snaps. Still tasty, but once you've had the 10 or 11-minute cookie, you won't want the 14-minute version.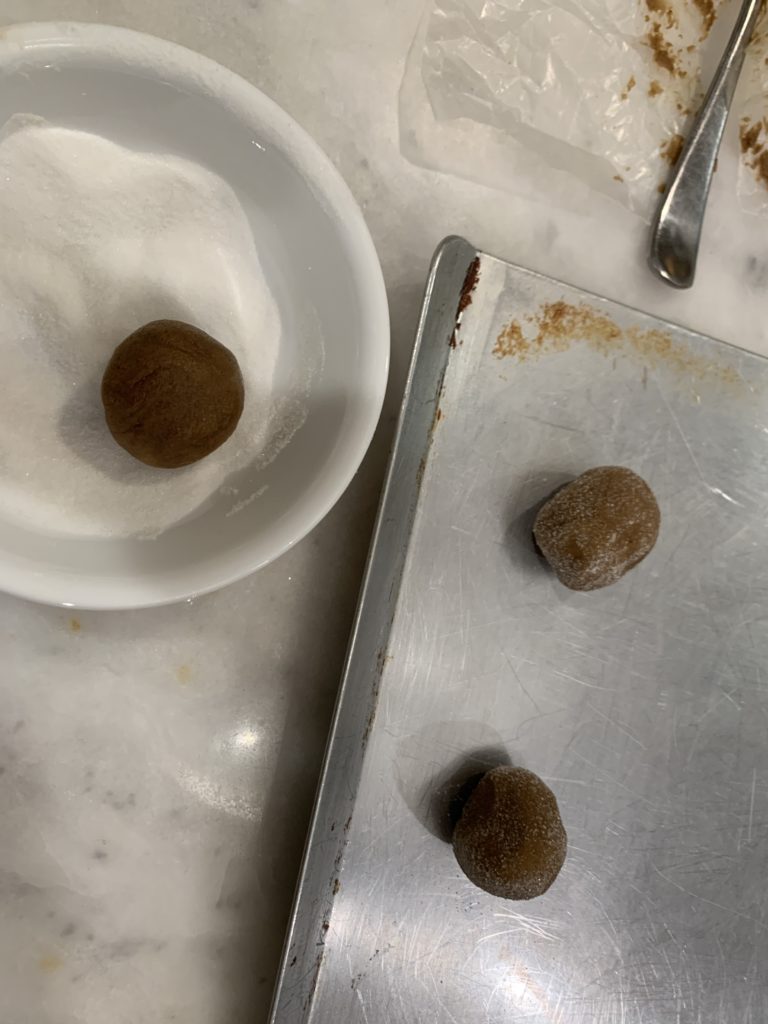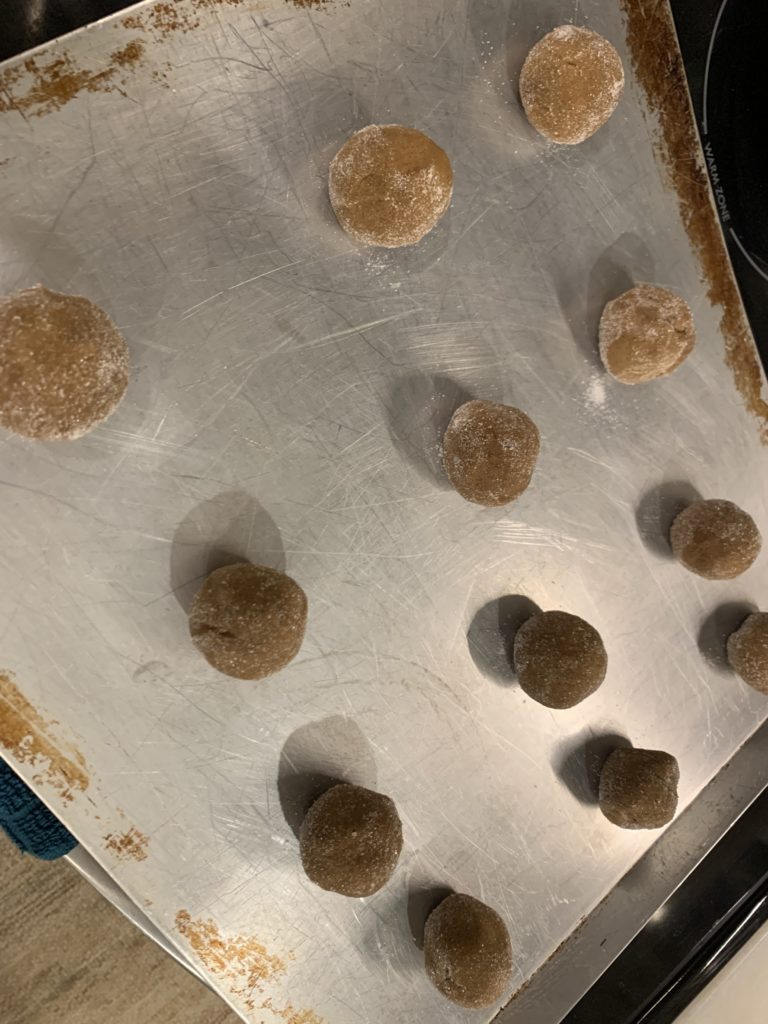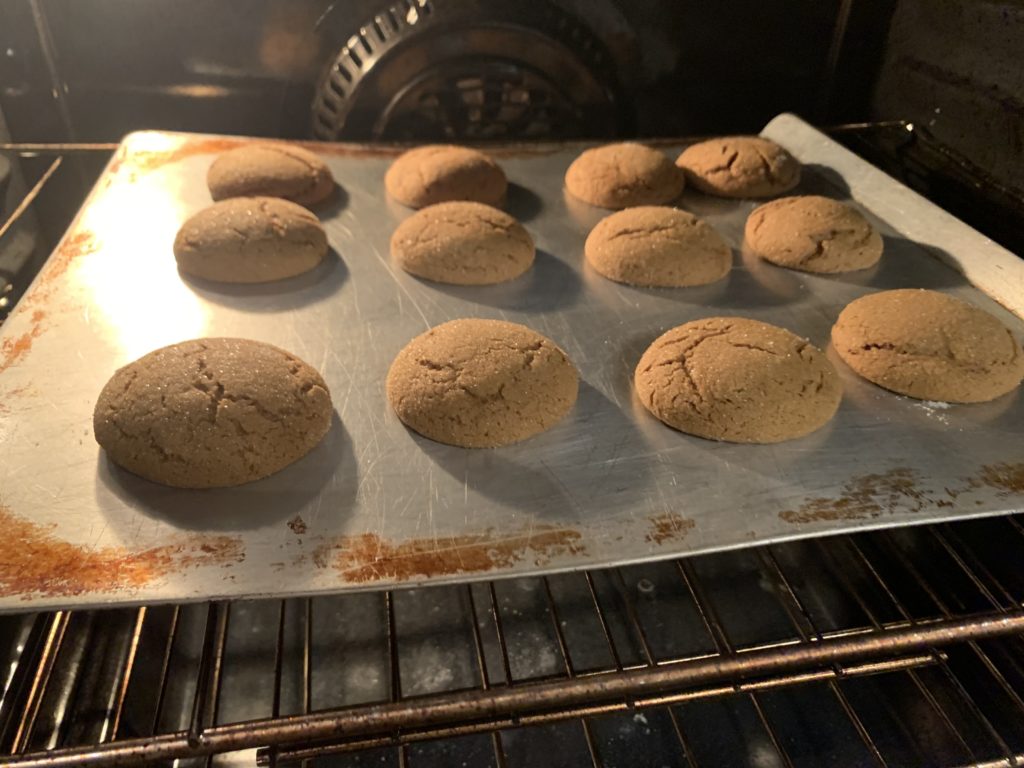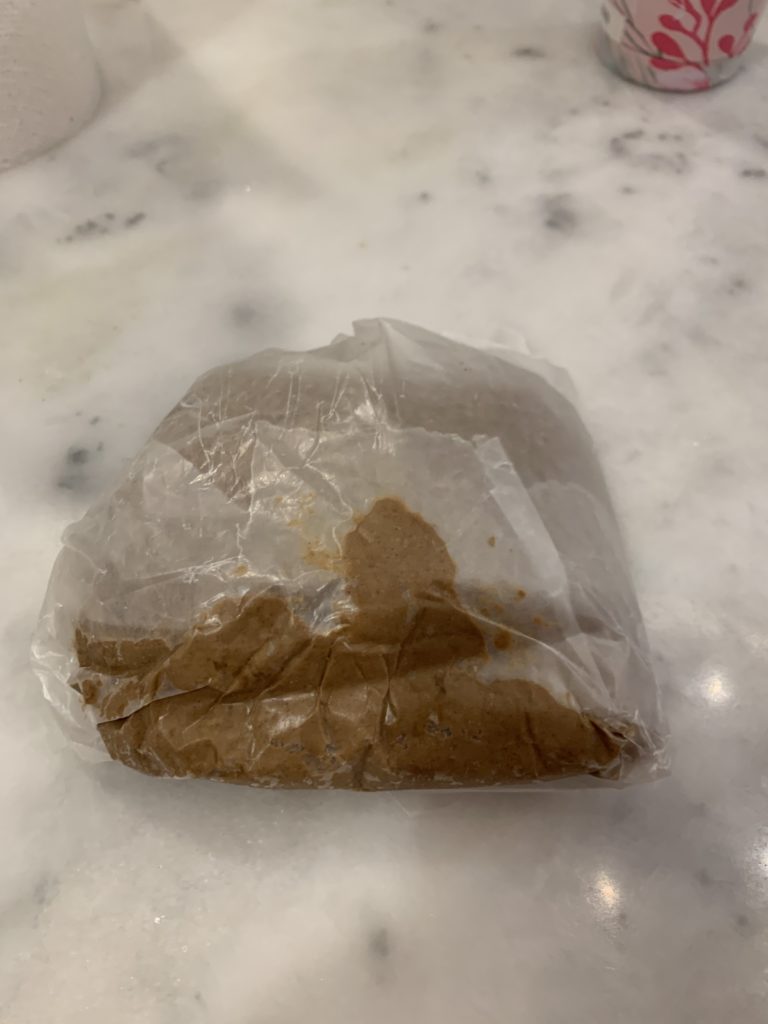 That's it! You've made your fall so much better!
Enjoy! This is molasses at its finest (except for Shoo-fly Pie, but that will have to be another post). Let me know if you make these!