kid lit. for Black History Month
Kid lit. about black americans, for black history month
I'M ALWAYS ON THE LOOKOUT FOR GREAT CHILDREN'S LITERATURE. This week, I've been scouring kid lit. for Black History Month. Granted, I'm white, but I think the month is for me as much as anybody else. I haven't read as much Black history as I should have, and this month is a great reminder to change that. (This is not a blog about adult books, but you can check here for another kind of list. Side note: I just finished The Cross and the Lynching Tree, and Wow.)
What I'm trying to say is that this month is providing me with a good excuse to feed my kid lit. obsession and talk a little about American culture.
I'm constantly adding to my children's book collection even though my house is childless. I often buy the latest Newbery or Caldecott Medal winner, the newest baby Bible storybook, or picture books written by writer-friends. I buy and stash books to give new babies, toddlers, and kids of all ages. During COVID, before the libraries opened back up, I loaned out kid lit. to my friends' children. (How fun is that to become your own librarian??)
But when I was a kid, I never read books about children of color. I don't even know if there were any. When I had my own kids, books about African-Americans were still scarce, but my boys read about Jackie Robinson, Jesse Owens, Michael Jordan, and Tiger Woods (yes, there's a sports theme here) and a limited smattering of other icons in those small chapter books about famous people. I want that to change for my future grandkids. I want them reading about people of color. I want their picture books to show diversity. I want to change this one aspect of my book life.
In light of Black History Month, I've been surfing Amazon for the best kids' books about Black Americans. I'd love to hear your favorites, but here's a list of the ones I've found. Some of these I have and already love, so I know they're good. Some others are in my Amazon cart to purchase—particularly the picture books, which I have selected based on the writer, illustrator, and/or awards they earned.
I'm sure there are plenty of great kids' books about Black heroes or protagonists that haven't won awards, but since I'm behind on my children's reading these days, I'm just giving you the top-rated and my personal favorites right now. I suggest buying these for the kids you love. Then do your own research and share your picks with the internet.
All of us can appreciate and participate in Black History Month. And since I'm a book person, this seemed like the perfect time to share some book titles about important Black Americans that your important little Americans can read and admire. Have fun exploring the world of kid lit.!
Picture books: I haven't read any of these yet, but they're in my cart to purchase. I can't wait to get Moses, This is the Rope, Henry's Freedom Box, I am Enough and Before She Was Harriet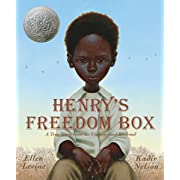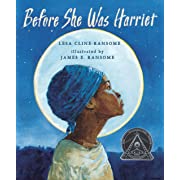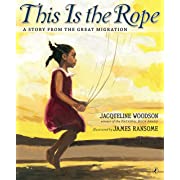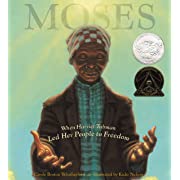 Middle readers: Black Heroes is non-fiction and looks great; Roll of Thunder, Hear my Cry and Bud, Not Buddy are both classic elementary-school reads. Heart and Soul is a beautiful picture book of the African-American experience; I think it's too advanced in visual concept for young readers.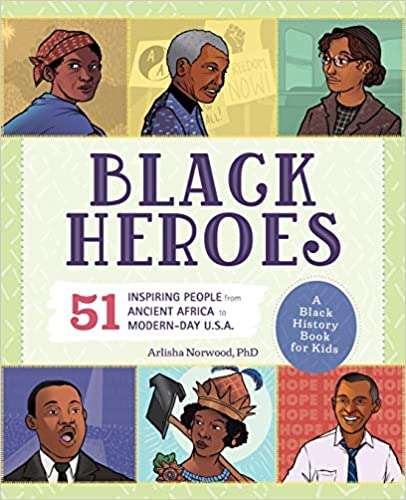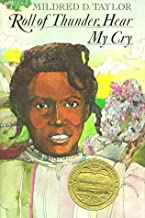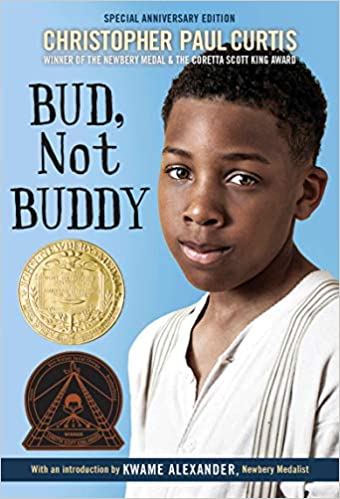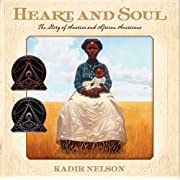 YA (young adult)—for upper elementary and middle-school readers. I have all these. Brown Girl Dreaming is written in exquisite narrative free verse. The Crossover is an explosion of experimental poetry and imagery, using basketball to tell a story. The Slave Dancer is historical coming-of-age fiction about the slave trade; I used it every year when I taught middle school literature. It's haunting, suspenseful, and compelling.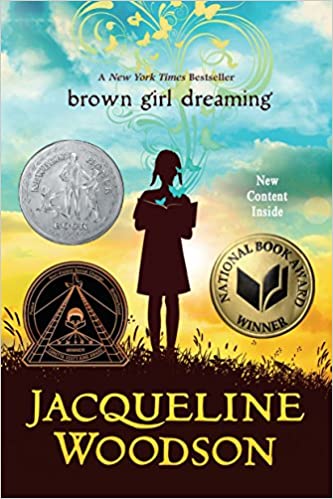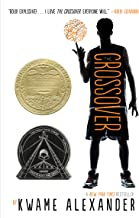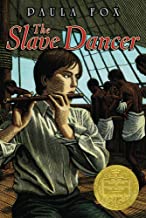 And while we're talking about African-American writers, I have to give a shout-out to Amanda Gorman, first youth inaugural poet and the Youth Poet Laureate of America. Her poem "The Hill We Climb" has catapulted her to international stardom and made her first book of poetry an instant bestseller. She has since received a traditional publishing contract for that book and one other, with a promise of a million printed copies each. Insane and inspiring. I'm not jealous. I'm not jealous.
Thank you to these African-American writers, protagonists, and heroes. You make our country a better place.