How to find the right book (and what I might be reading in 2020)
It's time to choose my 2020 reading list.
December's almost over, so I am busy making lists. House projects, writing projects, social engagements, book events, New Year's resolutions, and of course—my book list.
Books are like people because they are written by people and about people, regardless of being fiction or non-fiction. Books have personality, voice, tone, energy, and passion. Books can motivate you, comfort you, or bore you. They can drone on until you close the cover. They can speak into your soul until you cry your eyes out. They can make you laugh out loud or worry over characters who aren't even real. They can make you stay awake when you're tired and disengage when you should be socializing.
Good books have power.
You must find books that are right for you. This is the challenge of individual readers and book clubs everywhere—finding books that you will enjoy–or at least books that will improve your life in some way.
I belong to a highly satisfying and inspiring books club, but we don't all like all the books that we read. We are different people with different tastes. Sometimes some of us don't finish the book; sometimes we don't read it at all. Sometimes we read and hate it. (Click here for book club ideas.)
There's nothing wrong with that. The experience of reading not only expands your mind—it expands you. (Click here to read about how reading makes your healthier.)
In my opinion, readers experience two important phenomenon when they've chosen the right book:
the pure enjoyment of reading
an epiphany about self and life
Reading is a mirror to your soul.
If you haven't learned something about yourself or your relationship to other people, then you haven't read the right book. And you can't read the right books if you can't find the right books.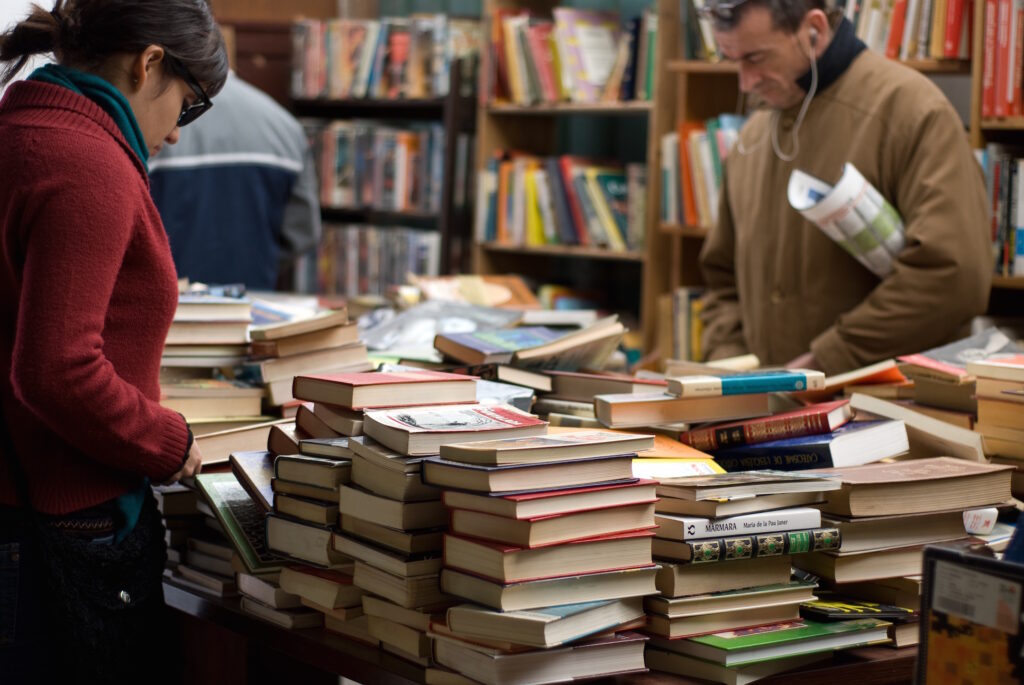 So how do you find the right book for you? Here are some factors to consider:
Genre: Do you like biography, fiction, mystery, politics, self-help, fantasy, or what? If you're not sure, what kind of movies or programs do you enjoy most? What do you like to talk about? Are you drawn to stories or information? Real-life or alternative universe?
Language: Do you have an advanced vocabulary or do you prefer simple, conversational language? Do you like reading colloquialisms or standard English? Language and writing style make a big difference in your reading satisfaction. Language preferences will direct you towards academia, contemporary, humor, satire, paperback romance or mystery, graphic novel, the classics, or informative non-fiction. You're not in high school any more, so read what you want to read. Just figure out what that is.
Voice: every author has a voice that comes through in their writing. In the right book for you, the author's voice, like a friend, will talk in a way that resonates with you. You'll have to read multiple authors to figure out how your voice sounds in literature (i.e. what appeals to you). Then find some favorites and read them until you get tired of them. This will help you figure out the narrator you like to hear in your head (and I'm not talking about audio, although that's really important if you're listening to an audio book). Knowing your own voice preference comes in handy when you're reading a wide variety of literature—you won't expect every book to resonate in your heart in the same manner, which frees you to enjoy a wide variety of literature from various cultures, time periods, and genres.
Learning style: Your learning style affects your overall enjoyment of all listening, comprehending, and retention of information. Certainly, your learning style affects if you read, how you read, and how well you like reading. a. Are you a visual learner? Descriptions, cover, photographs, graphics, or even pictures (i.e. graphic novels) will be important to you. b. Are you an auditory learner? Readability is important to you, as you are likely reading books word-for-word in your mind. Consider listening to an audio book and following along. You may need to play music if you read by yourself. c. Are you a tactile learner? You will need to employ all techniques to develop an environment and process to keep you focused on the book. Attending plays, watching video, reading aloud, listening to audio while you work out or travel are imperative to focus and understanding.
Recommendations: Talk to people who read a lot and ask them what they're reading. Check famous book lists, like Oprah, Reese Witherspoon, or Modern Mrs. Darcy. Goodreads and Amazon will also make recommendations on books consistent with the ones you read and comment about. Use these sites to read other peoples' comments and help you choose your reading material. Check out Amazon's top sellers for fresh ideas and current choices. Join a book club and read what other people are reading. Or read my blogs about books (there's a lot of them)–click here and start scrolling through the pages. Also, as you flip through a book in the store or scroll through the book's front pages on Amazon, take note of the professional recommendations, particularly if they are by authors you like to read.
Topical search: If you love specific topics in non-fiction (i.e. spiritual growth or grief recovery) or a specific fictional genre (i.e. Amish romance or young adult dystopian), do a search on Amazon and read the reviews of the top sellers in the category you want. Do you love topics like World War 2, British, Civil War, Presidents, food, social justice, or civil rights? Type it in to the Amazon search engine and see what comes up.
My book club chooses our books each year by emailing our suggestions to our Book Club Secretary (a title one of our members earned due to her organizational skills and the general disinterest of everyone else taking that responsibility). She compiles a survey for us and categorizes our votes on book titles using the following classifications:
We choose fiction and non-fiction books based on highest number of yeses. We are avid readers, so we do change our list a little throughout the year to reflect our new interests and curiosities. But in January, we begin with a set list and vow to stick to it. This is what book-people and list-people like to do.
Here's my book list so far. I've also included some books I never got to read last year that I still want to read.
Possible Books to read in 2020:
Small Island by Andrea Levy
The 100-year-old Man by Jonas Jonasson
Belonging by Nora Krug
Women in Sunlight by Frances Mayes
The Giver of Stars by Jojo Moyes
The Moment of Lift by Melinda Gates
Miracles and Other Reasonable Things by Sarah Bessey
It All Comes Back to You by Beth Duke
My Life in France by Julia Child
Undocumented by Aviva Chomsky
Before We Were Yours by Lisa Wingate
Educated by Tara Westover
The Hillbilly Elegy by J. D. Vance
We Were the Lucky Ones by Georgia Hunter
It's Not Supposed to Be This Way by Lysa TerKuerst
Best books I read in 2019:
(I've left off all the books I didn't love and the reading I did in prep for my high school classes. You don't need to see Mythology by Edith Hamilton on here. However, if you love mythology, this will probably be the first book to pop up in your Amazon search.)
Where the Crawdads Sing by Delia Owens (fiction)
Becoming Mrs. Lewis by Pattie Callahan (biographical fiction)
Walking Prey by Holly Austin Smith (memoir, social justice)
Girls Like Us by Rachel Lloyd (memoir, social justice)
The Next Right Thing by Emily P. Freeman (non-fiction, self-help, spiritual)
Letters to Children by C. S. Lewis (non-fiction, letters)
Wonder by R. J. Palacio (YA)
The Chosen by Chaim Potok (fiction, Jewish)
The Vanderbeekers of 141st Street by Karina Yan Glaser (YA)
Soulspeak by Sue Schlesman (non-fiction, spiritual)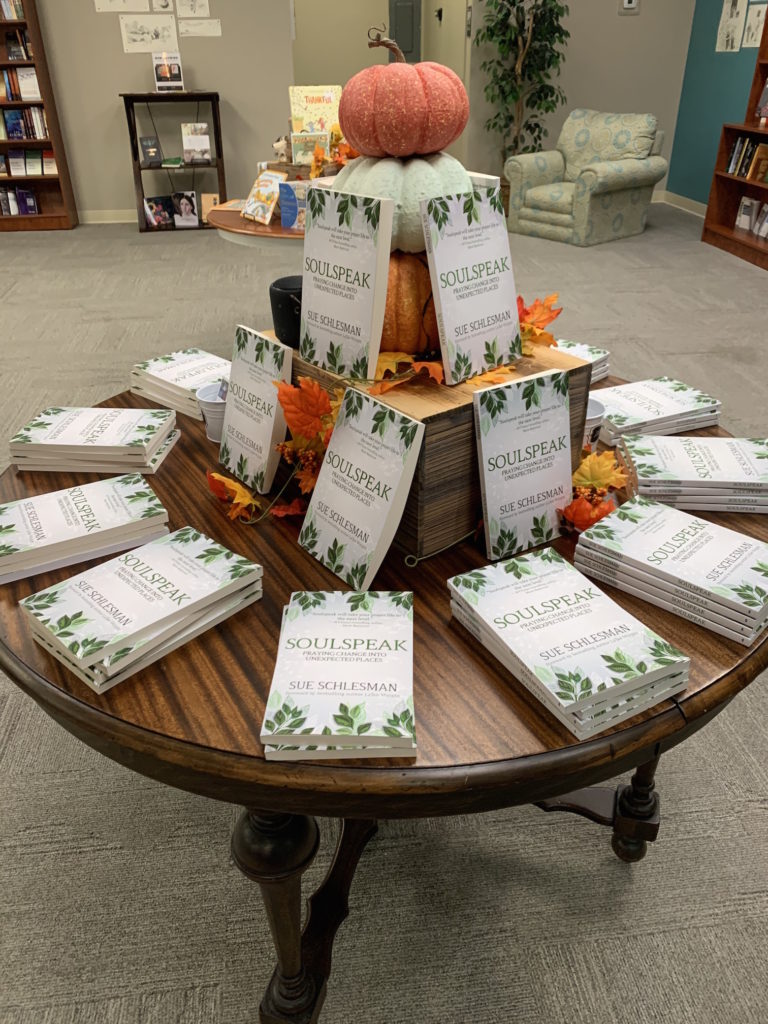 Naturally, you can check out any of these books from the public library. You can download them on Kindle, or listen to them on audio book. Or you can buy them, which is what I do. Amazon is my friend, in spite of its monopolistic strategies. I buy and keep the books I love, and I sell or donate the ones I don't.
Yes, I have a book-buying disease. But that's another blog post.
So what are you reading this year? What did you love last year? Please share your recommendations. Some of us are running out of ideas, and the rest of us are salivating over the books we've already got stacked around our houses. Time to get reading!