I am hopelessly in love with the written word, in an obsessive, nerdy sort of way.
I'm not afraid to share honest words and transparent feelings. And I'm regularly irritated with trite diatribes, especially concerning parenting and the Bible. (Well, bad grammar sets me off, too.)
I just don't have time for clichés.
If you're seeking joy through faith, through family connections, and through literature, I think we're destined to become great word .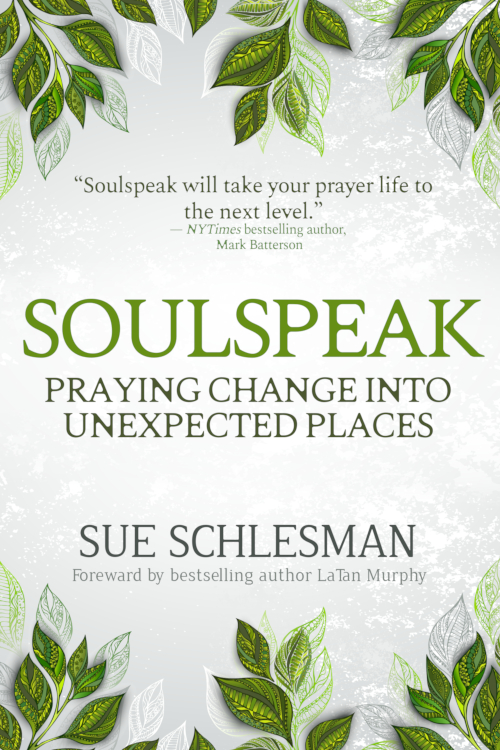 SOULSPEAK: PRAYING CHANGE INTO UNEXPECTED PLACES
get your copy today:
What if praying was about more than changing the events around you? What if praying actually changed you?
Maybe you've read books on prayer before. Somewhere in the guilt, the theology, and the clichés, you closed the cover and assumed you would never become a person whose prayer altered the cosmos or secured God's blessing.
You're just not that holy.
This is the book for you. Using seven patterns of prayer, Sue will teach you how to pray from the  deepest places of your soul—from the longings, pain, bitterness, and hopelessness—right into the heart of God and the world around you.
With vulnerability and spiritual wisdom, Sue shares personal stories, prayers, and Biblical direction for becoming a person who prays with authority and authenticity.

BEST OF FRIENDS (JOURNEY FORTH PRESS, 1989):
A childhood story about friendship, loyalty, and the beauty of disabilities.
Best of Friends stayed in print for 24 years and sold about 20,000 copies, not counting Amazon re-sales. There are only a few copies left. If you order through me, I'll send you an autographed copy. Just email:
sueschlesman@gmail.com.