What I don't miss about the 80s (alert: old pictures below)
Last night, we were watching some old basketball footage on ESPN (because that's what you do in a male-dominated household), and the styles and fuzzy film threw me back to the 80s of my teen and young-adult years.
Yes, I was a high school freshman in 1981. (See above.) I feel strangely compelled to share what I don't miss about that decade. Maybe I needed a good laugh. You might need one, too.
Home permanents—oh, the trauma of over-permed hair! Why we kept using those teeny rollers when they obviously turned our heads into brillo pads, I have no idea.
Hot rollers—the pins to hold them in hurt like crazy, but hot rollers were necessary for pulling out the frizz created by #1. An unfortunate by-product was split-ends. But that gave us girls something to talk about at lunch when the boys got boring.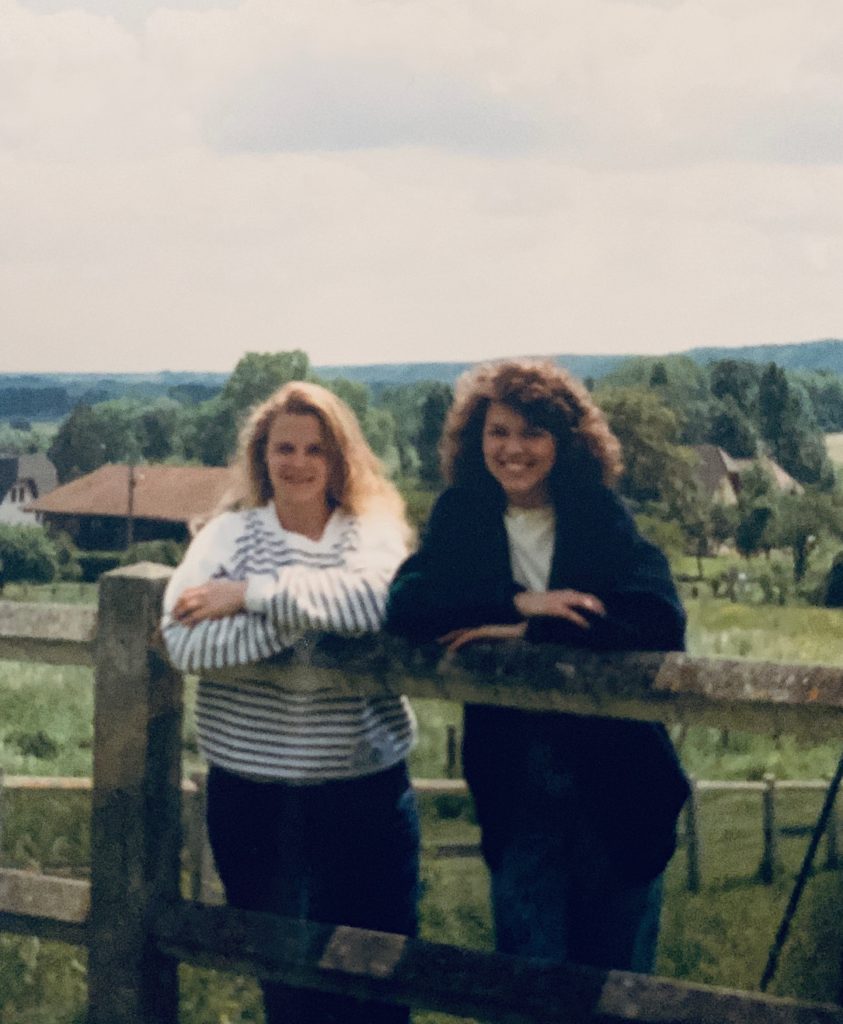 Ruffled everything. High neck collars, ruffles down blouse-fronts, ruffles on skirts, ruffles on dresses. And big bows on sleeves, bodices, and back waists. Our clothes screamed "I wanna be Princess Diana."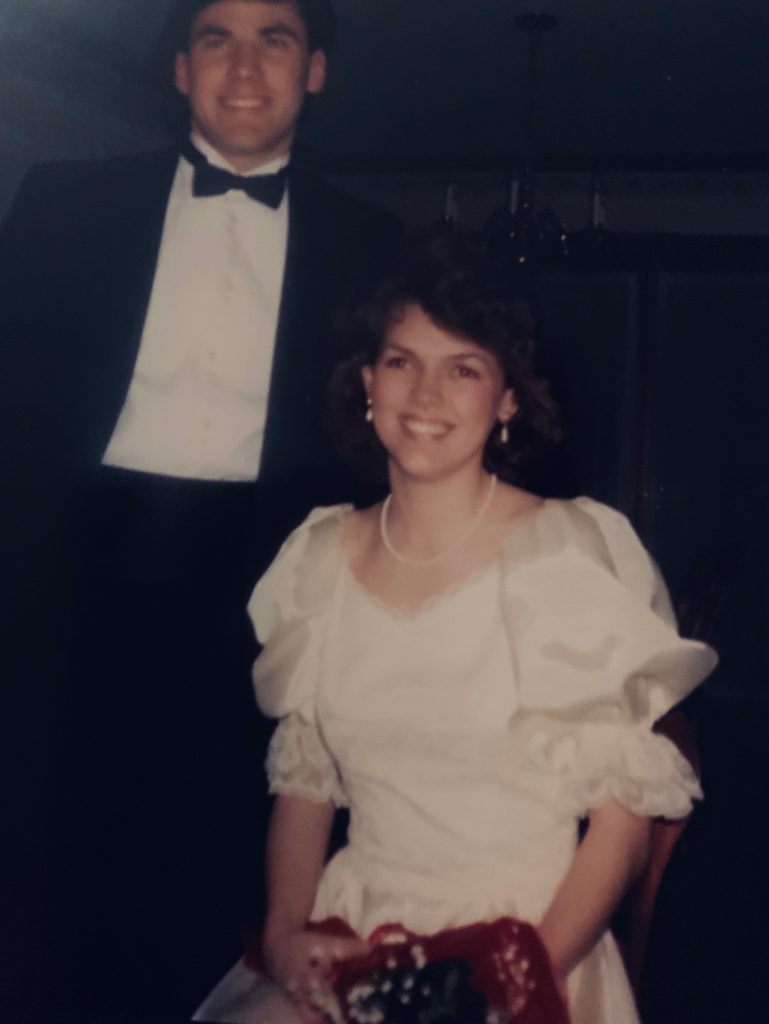 Pantyhose–L'eggs, Suntan. Our legs looks practically orange. I discovered cream panty hose by junior year, which was a welcome change. But still, pantyhose. Constricting, delicate, susceptible to runs, and obviously designed by a man.
Big hair–this can be, but is not necessarily, the product of #1. We teased out the sides of our hair like a fuzzy Princess Leia, and lifted our bangs to reach for the stars. Then we sprayed our heads with Aqua Net. That makes #6.
Aqua Net—a necessary toiletry to achieve #5. Some chose to comb bangs and sides away from face and spray near their head to create a "winged" effect.
Punk rock–not me, but it was everywhere, and it was universally annoying. Enough with the black everything, the chains, the heavy eye make-up, the fishnet stockings, the spiked hair. It was all uncomfortable and weird.
The Apple MacIntosh computer and dot matrix printer–I got my first set in 1985. I had arrived. Oh, those little dots forming words, slowly, back and forth, back and forth. Then you had to carefully tear away the perforated strips from each side of the paper with the holes in them. And then separate the pages from one long zig-zagging paper nestled in a box under the printer table. Dot matrix made typewriters so old-fashioned.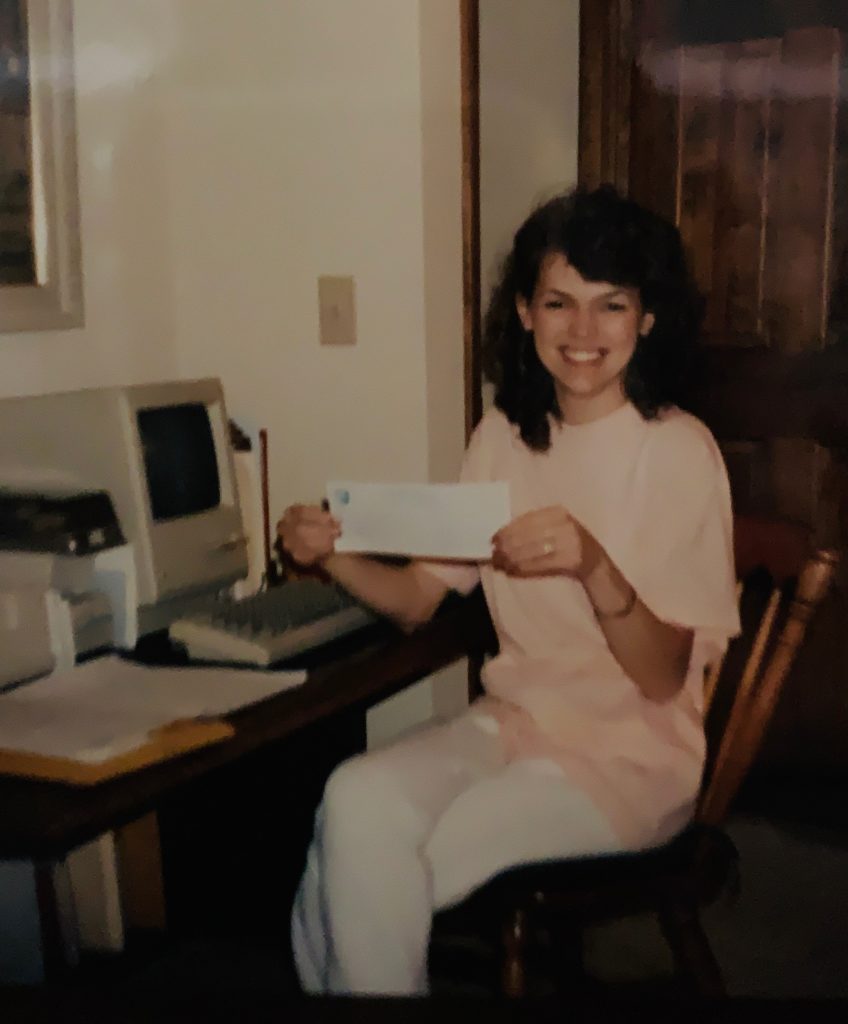 Corded phones. No conversation was private unless you had a phone in your room (which I didn't). It was possible to buy a really long phone cord so you could take the receiver down the hall into your room with you, but there was always the risk of someone carefully lifting the receiver on an extension and listening to your whole conversation. Which, of course, we all did.
Leg warmers. Yes, they make your legs warmer. Yes, they make your legs look bigger. Yes, we wore pantyhose under them. They were silly. Halfway through the day, you'd be overheated and have to strip them off and bury them in your locker.
These are the things I don't miss.
But I have fond memories of my Dr. Scholl's, Zena jeans, Addidas, Coca-Cola rugby shirt, and let's be honest—all the junk food I wanted, because nobody knew anything about gluten, sugar, Crisco, saturated fats, aspartame, Ibuprofen, lead poisoning, lactose, processed food, preservatives, dyes, or soy. Frozen yogurt was the new thing, but nobody liked it as much as Dairy Queen.
We frequented the mall, Pizza Hut, the roller rink, and school events; we played a lot of board games. In summer, we drove to the lake for a swim and watched fireworks from the fairgrounds. In the winter, we drove the family station wagon on ice and snow and skated on frozen rivers.
Life was good. I guess I miss being young in the 80s.
Or maybe just being young.