The Great American Book List:
books that formed American culture
I have a list of favorite books about American life.
"We have become not a melting pot but a beautiful mosaic. Different people, different beliefs, different yearnings, different hopes, different dreams."

President Jimmy Carter
Books are shapers and representers. The list below contains books that are challenging, inspiring, and pacifying. They are curl-up good and write-an-editorial good. (This is why reading will never go out of style, no matter how old a book is.)
During this Memorial Day weekend, I thought I'd throw out a new kind of book list: The Great American Book List, according to Sue. I'm teaching American literature this fall, so I'm definitely in the American-Lit groove. With Memorial Day here, I thought this was the perfect time to talk about American books that have specifically affected or represented American culture.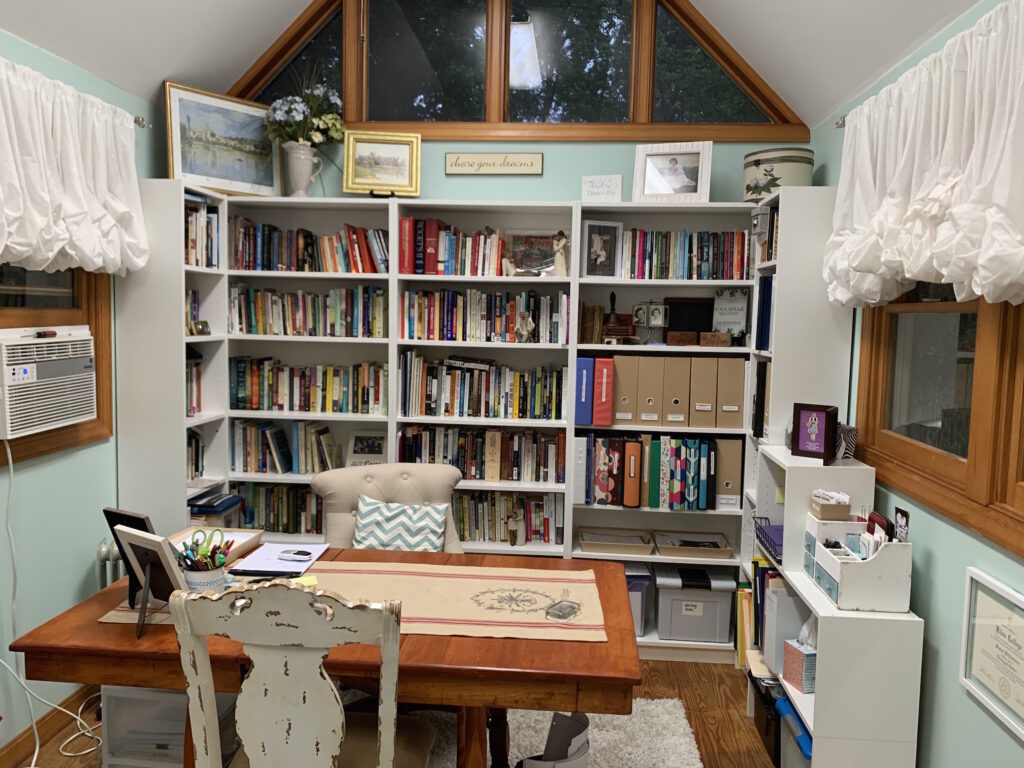 Below is a list of fiction, nonfiction, biography, poetry, and children's literature that have portrayed American history and American life (some new, some old). I didn't even touch essays, articles, or short stories, which contain an array of good Americana. There are just so many books I haven't read. Please share your favorites in the comment section and tell us why your books belong on the list! I know I've left out some good ones. (Click here for the Library of Congress' list of most influential American books. It's a good list that includes many classics I don't have on mine, for various reasons.)
Abraham Lincoln by Carl Sandburg
Across Five Aprils by Irene Hunt
America: An American Primer by Lynne Cheney
A Farewell to Arms by Ernest Hemingway
A Testament of Hope: The Essential Writings and Speeches by Dr. Martin Luther King, Jr.
Alexander Hamilton by Ron Cherkow
Common Sense by Thomas Paine
Faith of our Fathers by John McCain
Fahrenheit 451 by Ray Bradbury
Gone with the Wind by Margaret Mitchell
Johnny Tremain by Esther Forbes
Leaves of Grass by Walt Whitman
Little House on the Praire by Laura Ingalls Wilder
Little Women by Louisa May Alcott
Narrative of the Life of Frederick Douglass by Frederick Douglass
O Pioneers! by Willa Cather
Our Town by Thornton Wilder
Pioneers by David McCullough
Roots: The Saga of an American Family by Alex Haley
Team of Rivals: The Political Genius of Abraham Lincoln by Doris Kearns
The Bedford Boys by Alex Kershaw
The Adventures of Huckleberry Finn by Mark Twain
The Adventures of Tom Sawyer by Mark Twain
The Call of the Wild by Jack London
The Chosen by Chaim Potok
The Declaration of Independence by Thomas Jefferson
The Federalist by Alexander Hamilton, John Jay, and James Madison
The Greatest Generation by Tom Brokaw
The Great Gatsby by F. Scott Fitzgerald The Jungle by Upton SinclairThe Last of the Mohicans by James Fenimore Cooper
The Poetry of Robert Frost by Robert Frost
To Kill a Mockingbird by Harper Lee
The Red Badge of Courage by Stephen Crane
The Scarlet Letter by Nathaniel Hawthorne
The Soul of Black Folk by W.E.B. DuBois
Unbroken by Laura Hillenbrand
Uncle Tom's Cabin by Harriet Beecher Stowe
Washington: A Life by Ron Cherkow
You Learn by Living by Eleanor Roosevelt

Books make us who we are. They've made our country what it is. So it only stands to reason that we should read those books–we should write those books–that tell us who we are and what we're destined to become.
"Let's really look at one another…It goes so fast. We don't have time to look at one another. I didn't realize. So all that was going on and I never noticed… Wait! One more look…Good-by, world! Good-by Grover's Corners…Mama and Papa. Good-by to clocks ticking…and Mama's sunflowers. To food and coffee. To new-ironed dresses and hot baths…and sleeping and waking up. Oh, earth, you're too wonderful for anyone to realize you. Do any human beings ever realize life while they live it…every, every minute?"

Emily, in Act 3 of Our Town, by Thornton Wilder
I'm DYING to hear your suggestions. What book do you think typifies and represents American culture best?