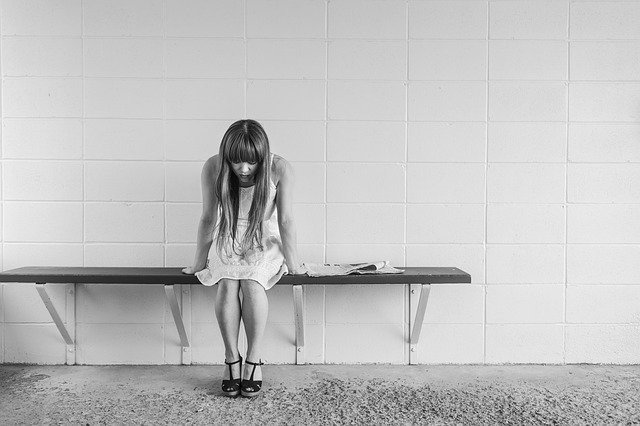 How to know God's will for your life
how to know god's will for your life?
Can you know God's will for you? Really?
It's a simple but profound question asked every day by teenagers, young adults, and aging adults. Where should you go to school? Who should you marry? Where should you live? What job should you take? Should you quit what you're doing now? Should you go to church, and if so, where? What issues should you fight over? How should you discipline your kids? When is the right time to retire?
It's a lot. And somewhere in our litany of questions, if we're people of faith, we ask for God to show us his will. Open those doors of opportunity. Sprinkle our work with success.
Well, I'm a writer, and our profession boasts a 95% rejection rate. So I ask this question a lot, and other ones like it–
Am I doing what I was created to do? Am I living and working in my intended purpose?
Most of us make decisions based on what "feels right" or wins the contest between a pros/cons list. We choose the best school we can get into, we pick the job with the highest salary, we choose friends and spouses who make us happy, we attend a church with the best programs, we retire as soon as we can swing it. Of course, those things are God's will. Right?
However, if God's will is leading us toward faith, he will lead us into hard places. Because that's when we remember him. Yes, that's when we ask the "What's your will?" questions, but that's okay. These are the times we actually stop and consider what we're doing, where we're headed, and why God might not be rolling out the red carpet so we can walk there in style.
everyone wants to know God's will
I spoke last year at a college girls' Bible study. They hadn't assigned me a topic, so when we all joined via ZOOM, I asked them what they'd like to talk about. I threw out a few ideas and elaborated on how that topic could help them. When I suggested "How to know God's will," their faces lit up, and one girl clapped her hands together excitedly.
"Yes! I just asked someone that question," she said.
"I was just wondering about that today," said another. "How do I even know what God's voice sounds like? How can I tell when he's speaking to me?"
Ahhh! What good questions.
Here are 5 statements to help you understand what God's will is for your life and how to live in it:
God has a general will for you (and everyone else).
Jesus explained his will clearly and simply to his disciples in Matthew 22:37-40: love God and love others. Everything else we do (or don't do) hangs on these two commands. In John 14:5, Jesus said, "If you love me, you will keep my commandments." So it's pretty simple—if we want to do God's will, we will love him and all the people he's made. If we can't do that, there's no point in asking what his will is about a job or a church. We've already refused to obey his will; he can't direct us any further than that.
Bitterness and unforgiveness will keep us from his perfect will and his blessing. Distrusting him or rebelling against his commands will confuse us about what we should be doing with our lives. The honest truth is we can do whatever we want to because God gives us the free will to love and follow him—or hate him and reject him. Any "perfect plan" for our futures rides entirely on what we do with his love.
God has a specific will for you, but he gives you the choice to do it.
Is there one "right" person for you to marry? One "perfect" job or place to live? These might be true if we were created by an uncreative God. But God is diverse, expansive, inclusive, and adaptive. In his sovereignty, he grants us the freedom to choose our own paths. His perimeters are simple:
Ask the Holy Spirit for wisdom (Luke 11:13, James 1:5)
Be holy with your spiritual freedoms (Galatians 5:1)
Marry a believer (1 Corinthians 7:12-14, 2 Corinthians 6:13-15)
Evangelize the world with the gospel of Jesus (Matthew 28:19-20)
Grow in your faith (2 Peter 3:18, Colossians 1:3-7)
Individual preferences are up to us. That's why we are all unique and wonderfully-crafted (Psalm 139).
God's speaks peace, not anxiety, to your spirit.
I've been learning a lot in this area. When I have stress and anxiety because of my work or my mission, it's because I've allowed human influences or expectations to affect me. God does not push, condemn, or guilt me about my work or productivity. He gives me free will to love him and grow at the pace I choose.
People always ask me, "How do I recognize God's voice? I don't know what it sounds like." Well, God's voice sounds like the wisest, kindest, most profound thought you've ever had. He speaks in a whisper. He proclaims truth about who you are and what's happening around you. But you must listen. You must be still and awaiting his presence. He's not a genie in a lamp that you rub. He's God Almighty.
So when I'm depressed, discouraged, worried, angry, or harming myself, that's proof that I've allowed the enemy to influence my calling and my personality. Even when I make mistakes, God's grace and provision always redeem my situation if I put control into his hands.
If you're anxious, I'd suggest that you're not fully doing God's specific will for your life. He leads us to green pastures and still waters and restores our souls. He leads us through dangers and hardships, too, but he goes with us through them to the other side. Any time we are stuck in indecision, despair, and confusion, we have stopped walking with God in his will for us (Psalm 23). The good news is that God is not angry or disappointed when we don't "get it right." He's with us for the long haul. He walks with us patiently while we figure ourselves out.
God never contradicts himself.
He's always counter-cultural and full of mercy and grace, so his will not follow mainstream theology or cultural norms. God never contradicts the principles and commands he lays out in Scripture. For example, he never advocates disunity, no matter how much you dislike someone at church; he never leads you into an extra-marital affair, no matter how bad your spouse is; he never applauds self-righteousness, no matter how evil someone else is. He's not pushy or judgmental, but he is a God of justice and redemption. He calls us to a relationship with him, into personal holiness. God speaks mission, affirmation, destiny, and grace over us. That's who he is.
God will help you make decisions.
If you're following God's general commands, he will release you to make specific decisions, and you will feel affirmed in a direction. The faith issue in decision-making is following where God leads without knowing how everything will turn out. Spoiler: you won't know. God often doesn't tell us. He is compassionate concerning our failings, and understanding of our fears. He leads us toward maturity, through difficult circumstances, and brings us out into a spacious place—the place he has called us to be.
When you make decisions, seek the Lord in prayer, read Scripture, and get counsel from spiritual mentors. Jesus say sin Matthew 6:32, "Seek first the kingdom of God, and all these things will be added to you."
Check out:
"A word and a prayer about wisdom"
"Lord, you will not disappoint"
Image by Ryan McGuire from Pixabay