How to get your prayers answered in 2021
How to get your prayers answered in 2021. Interested in that happening?
Believe it or not, it's a promise from God.
And I will do whatever you ask in my name, so that the Father may be glorified in the Son.

Jesus, in John 14:13
You might not get the answer you're looking for at the moment you want it, but isn't trust intrinsic to prayer? You must transfer your reliance on the past, present, and future to the Creator of Time. Otherwise, what you pray is not actually a prayer. It's a mantra. A self-help practice. Some good might come from it, but the answer will be entirely under your power to initiate and follow-through.
It won't be a miracle.
Is prayer your steering wheel or your spare tire?

Corrie ten Boom, Holocaust survivor and author of The Hiding Place
If you want your prayers answered, you can't rub a lamp. You can't force an answer by giving money to charity or waving your hands in the air to praise music. You can't even demand an answer.
You can only worship. Let me explain what that means. It doesn't have to make sense. (It is, after all, a holy invention.)
Prayer isn't about giving you want you want when you want it. Prayer is an avenue through which you can experience and communicate with the God who formed you and understands you. It's a way for you to worship and express faith that God is all that He claims to be in the Bible.
Answered prayers bring glory to God. It's not about making you happy. Prayer is about directing the world's attention to their Creator and Savior.
Prayer provides a way for you to express all your emotions, fears, and needs to the only place they can be answered. The process of doing so helps you transfer the stress and anxiety we all hold on to when we try to solve our own problems and figure out the reason for our own existence in the world.
And without faith it is impossible to please God, because anyone who comes to him must believe that he exists and that he rewards those who earnestly seek him.

Hebrews 11:6
Here's how the prayer process could work for you in 2021:
People like formulas for prayer. We keep journals or calendars or beads. There's nothing wrong with that. But I stumbled on a process, rather than a formula, when I was studying prayer in the Bible. This process became the basis and structure for my Selah Award-winning book, Soulspeak: Praying Change into Unexpected Places. Here's the process that great prayer warriors of the Bible seemed to follow:
Take the PRAYER CHALLENGE in 2021: start praying, and start with PRAISE. Then add the other types of prayer. God will most certainly answer you if you approach Him with humble worship and adoration!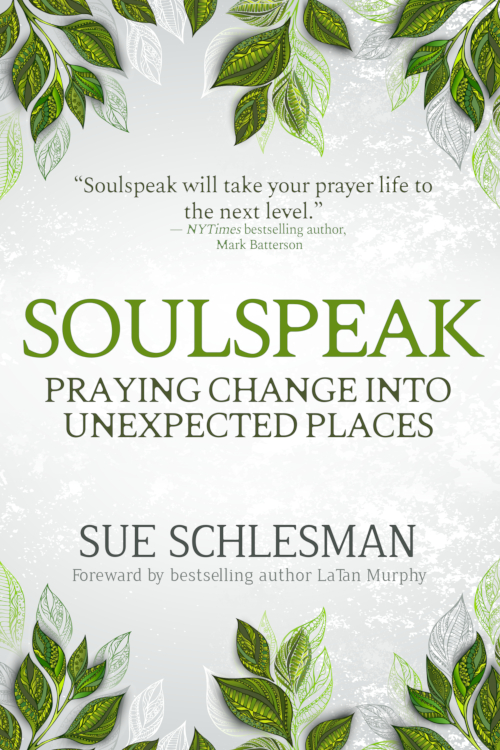 For more help with prayer, you can visit 7prayersthatwork.com and choose any of the 7 types of prayers listed in this blog. Use the search bar to find something specific, like vengeance, anxiety, rebellious children, spouse, forgiveness, anger. etc.
You literally can pray about ANYTHING, and God will answer a heart that wants to hear from Him!
Write a comment below and tell me what you're doing and how it's going. Or give me a prayer request, and I'll intercede for you!
Blessings in 2021!