How to fight the quarantine blues
Honestly, I haven't beaten the quarantine blues yet.
I just realized this week that I have them.
You probably have them, too. If you're a true extrovert, you've had them for awhile now. I'm going to go out on a limb and say you have the quarantine blues if–
you tear up because you can't hug people
you watch out your windows for human passers-by
you cry during Zoom meetings
you're depressed, sad, lethargic, or sleepy (even though you sleep enough to feel rested)
you'd trade your household projects for sitting at your desk
you're irritated or angry at no particular thing or person
you realize that your co-workers are actually some of favorite people
you cry and post lots of hearts during the chat for your online church
you realize that going outside is a lifeline to your sanity
you've lost track of the weeks that you've been in quarantine
I have the quarantine blues. I'm like a dog breathing on the window panes, waiting for kids to get off the school bus. Something familiar, routine, and exciting, please! I need people!
I'm an extroverted-introvert. Enneagram One. I work mostly from home (well, now, completely), and I enjoy my routines and solitude so I can think and not have to interact or talk every moment of the day. But this week, I turned a corner back to my extroverted self. I started longing. I began planning the next party or group event (whenever that will be). I felt depressed. When the governor gave his weekly speech, I felt angry.
You see, the blues about anything is a type of grief. It happens when you've lost something. When you're out of your depth. When you're losing control.
That's what it is. I feel powerless. And I can't get control back when I want to, and I don't know how long this feeling will last. Or what life will be like afterwards. The blues are a mild slice of grief.
So what can we do? How do we beat the blues?
When I figure it out, I'll tell you. For the time being, I'm focusing on a few things:
Alternate your computer/technology time with hands-on activities. I do my online work when I'm fresh, and by the mid-afternoon, I have to take a walk and do something active but mindless. Over the last 6 weeks, I've painted trim & doors; cleaned the garage, attic, shed, and linen closet; made some crafts, re-arranged pictures & furniture; planted flowers & mowed grass; sorted loose family pictures. I have other chores waiting in the wings. (When it comes to household chores, you'll never run out of things to do.)
Take advantage of family time. This would be easier if my kids were young (but then I wouldn't get all those things done). That being said, it's not often a family of adults sits down to eat together, and we're doing that 2-3 times per day. The downside is meal-prep, but the upside is normal (mostly silly or informative) conversations. We haven't watched as many movies together as I thought we would, but my grown kids are certainly hanging out with each other daily. That's pretty cool.
Exercise. Get those endorphins going. Yep, we should do this all the time, but it's critical when depression lurks around the corner.
Read Scripture. If you're not a Bible-reader, you may have deferred to Buddha or Confucius, but I've read all their stuff, too, and after a few pages of seemingly wise counsel, you realize they don't know up from down. They were searching for peace, just like you. So pull out Psalms and just start reading. By Psalm 5, you'll be nodding your head; by Psalm 16, you'll be tearful; by Psalm 23, you'll be crying; by Psalm 34, you'll be writing down verses on 3×5 cards. It will really help you that much.
Volunteer & help others. Put on your mask and gloves. Get out there and deliver food, check on neighbors, serve the homeless, sew masks. I love seeing how people are jumping into this crisis with bravery and compassion. Take a broader look at the good that's happening or can happen, if I get involved.
Be thankful. Keep a thankfulness journal. Post about them. I am so thankful we don't have this virus in my house. So, so thankful.
Pray. Be frustrated, weak, weepy, angry, questioning, everything. At God. He can handle it. Our most difficult times are when we learn how to pray. For more on this, buy Soulspeak: Praying change into unexpected places.
But mostly, read the Psalms every day.
Of course you can read other places in the Bible that will help you cope, like James, Philippians, and the Gospels. But start in Psalms. It's emotive, personal, vulnerable.
Just like you feel.
I guess I have a #8. Lean into your feelings and talk them out with a spouse or friend. Set up an online session with a counselor. When life is this upside-down, everything you bottled up before will start spilling over into your life. You'll wonder how a virus you probably (and hopefully) don't have, can affect you so deeply.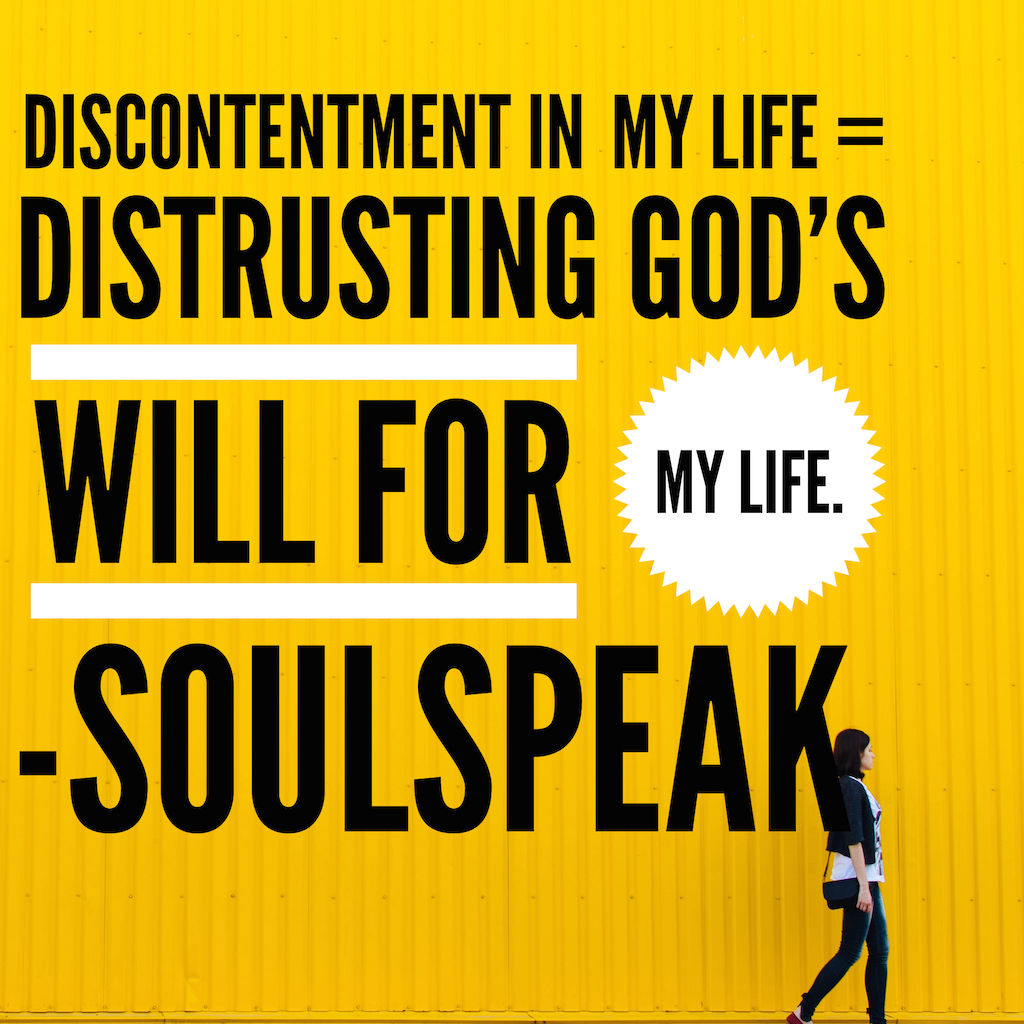 Start taking care of your emotional and spiritual health before you go postal on someone. Maybe it's even time to meet your friends in an outdoor place and enjoy one another's company from a reasonable distance. Do what you need to do to stay safe physically, spiritually, and emotionally.
Take this unusual and difficult circumstance to care more about others and care more intentionally for yourself. 2020 could become the year that changed everything for you, in a good way.
Psalm 37:23-26
The Lord makes firm the steps
    of the one who delights in him;
 though he may stumble, he will not fall,
    for the Lord upholds him with his hand.
 I was young and now I am old,
    yet I have never seen the righteous forsaken
    or their children begging bread.
They are always generous and lend freely;
    their children will be a blessing.