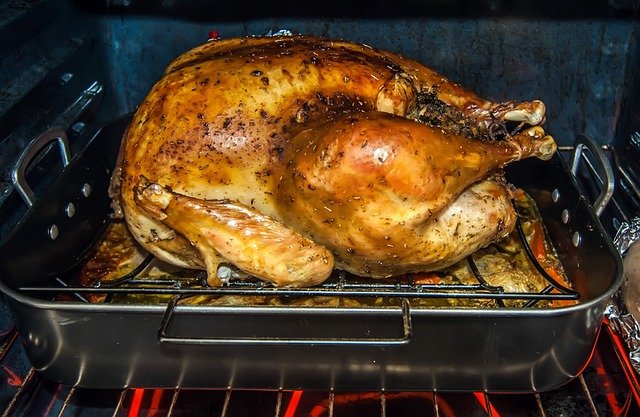 Frozen turkeys, Thanksgiving mayhem, & what this means for Christmas
Frozen turkeys, thanksgiving mayhem, & what this means for christmas.
BECAUSE IF NOTHING ELSE, THANKSGIVING OUGHT TO PREPARE US FOR THE CHRISTMAS SEASON.
Two days of cleaning, shopping, prepping, assembling, baking.
Side dishes, desserts, salads.
My great-grandmother's cranberry frappé—a sorbet, actually. I hope I get it right. Make on the stove. Pour it into cupcake pans. Freeze them.
Pull out Mom's Lenox china and real silverware. Arrange with the TJMaxx glassware and a collection of candles and Pilgrims for the centerpiece.
Sort through five tablecloths before finding one that actually sort-of fits my table.
Set it all up and tell everyone they have to eat in the living room until further notice. They are elated.
Write a thanksgiving prayer and post it, because if I'm not thankful, what is this all for, anyway?
Thursday comes. It's Go Day.
Family's coming at 1:00.
Up early. Baking, prepping.
I retrieve for Mr. Turkey from the basement fridge where he's been waiting quietly in the dark for his moment of glory.
I pull him out. He's barely soft, about 1/8 of an inch deep. The rest of him: frozen.
No, sir, Mr. Turkey. You've been in the fridge for days.
Why aren't you thawed?
We've got a dinner at 1:00.
I'm so sorry, but it's turkey torture time now. You asked for it.
You had one job: be cooked and eaten on Thanksgiving Day. I don't think you're taking this responsibility seriously.
It's time for a grand interruption to the slow process you've started.
I fill the sink with hot water.
I heat the electric kettle and pour boiling water down Mr. Turkey's insides. Again and again.
Oooh, this would hurt if you were alive.
Gotta thaw you so I can pull out your bagged frozen innards and throw them away,
then stuff you full of bread, laced with spices, onions, celery, craisens, and apples.
You want this inside you. It will make you smell good and keep you moist and tender.
Start thawing.
Kettle after kettle of boiling water.
Eventually, out come the bagged body parts, still frozen.
Rub this guy with butter and olive oil, sprinkled with fresh rosemary.
Oh, you're going to be tasty after all.
Into the oven.
Out come the side dishes, cooking early before they go into warming pans.
Dishes and serving utensils on the counter. Punch in the  giant dispenser. Cider in the crock pot.
Family coming in.
Hugs. Football. Pies. Rolls. Appetizers.
Cookie-swiping from the dessert counter.
Everyone dressed nicely for the family picture in the yard.
We wait on Mr. Turkey to brown, for his legs to fall, for his skin to crispen,
His aroma begins to fill the house.
Family picture outside.
And then Mr. Turkey's triumphant entry into the kitchen and onto the counter where the electric knife is waiting.
A circle of prayer, holding hands.
Heaping plates.
Quiet eating to start because everyone is savoring.
Chatter. Banter. Laughter.
Sharing memories of people we miss and holidays we shared.
Smiles and grief intertwined, as they always are in a safe and vulnerable space.
Quiet groans, while we lean back from the table.
Seconds.
More groans.
Thirds, for the daring young and the guests wearing stretchy pants.
Dessert.
Tea. Coffee. Cider.
Dishes for two hours.
Comatose.
Thanksgiving is a day for gratefulness, certainly.
Country and freedom and Pilgrims who wanted religious freedom but eventually persecuted their neighbors who didn't believe like them and the natives whose land they developed.
But mostly, we make Thanksgiving about food, football, and family time.
And then Black Friday and the Christmas madness.
Sweaters, pjs, technology, sports equipment, trinkets.
Traffic and crowds and fender benders.
How do we keep Christmas from being another day of food and festivities with only a nod toward the One who made it possible?
Even as we rush to decorate, do Christmas trees and nativities make us more aware of God's generosity?
Do gifts remind us of God's lavish grace,
His ultimate sacrifice,
or his promise of blessing in the midst of our suffering?
They can. They should.
But do they?
Can human nature make space for Jesus at Christmas, Thanksgiving, Easter, and all the days in between without some miraculous intervention?
Ah, yes, miraculous intervention. That's what we need.
God knew that before we did. He understood that we couldn't maintain an attitude of thankfulness and peace with any consistency, no matter how much we mean to. He knew we'd be distracted, competitive, dissatisfied, unhappy.
He knew we required a lavish interruption.
And so God created Christmas. He sent his Son to interrupt, disrupt, and intervene in the human experience.
Every hour. Every day. Every hour. Every minute.
So that our lives would be about more than what we eat and what we wear.